Operating Information
Absences
Parents must notify the school if their child is going to be away. Please phone or email, a message can be left on the answer phone at any time. Alternatively you can post it through the School App. Notes are expected, particularly if parents are withdrawing their children for any length of time e.g. for hospital visits, trips or for personal reasons.
This is important. The school needs to be told when and why your child is away. It is also a courtesy to the teachers. In line with current policy, the School will text/email the primary caregiver if pupils are not accounted for and if no response is received, the office will call home.
Students who arrive late or after an appointment must report to the office to sign in. Any child leaving school for an appointment must sign out at the office.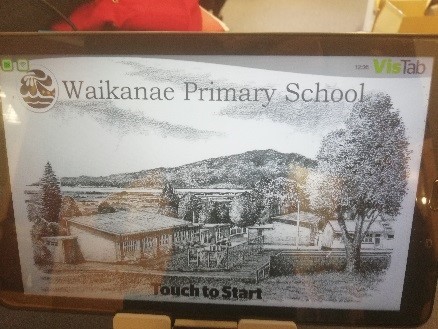 Bell Times and Operating Hours
School opens for instruction at 9.00am and closes at 3.00pm with breaks at 10.30am- 10.50am and 12.30pm-1.30pm (for lunch). Children should not be in the School grounds before 8.30 am unless this is unavoidable (e.g. some bus students).
Board of Trustees
The Board of Trustees generally meets on the third Thursday of each month, at 7.30pm in the School's staffroom. Members of the School's public who wish to attend may do so. If they have matters they wish to discuss with the Board, this may be done during the parent forum between 7.30pm - 8.00pm before the Board moves to monthly business.
Minutes of the Board of Trustees meetings are held in the School Office and are available for parents to read. A copy of the School's Charter is also available.
Board of Trustees Members
The current Board is as follows:

Chairperson: Rawiri Faulkner (04) 902 6544
Principal: Bevan Campbell (04) 902 6544
Staff Representative: Peter Corlett (04) 902 6544
Parent Representatives: Rawiri Faulkner (04) 902 6544
Anna Carter (04) 902 6544
John Baillie (04) 902 6544
Melissa Lyall (04) 902 6544
Tori Purcell (04) 902 6544
Board of Trustees Financial Support
Each year the Board of Trustees budgets a certain amount of money which is available to assist families to finance their children's participation in School activities. Parents who need financial assistance for student activities should contact the Principal in the first instance.

Bus Services
Bus services to and from school are free of charge. However. to be eligible for a bus card, children under 10 must live 3.2 km from the nearest state school by the shortest route, whilst children over 10 must live 4.8 km from the nearest state school.

Beach Buses
There are two buses servicing the North and South Beach. These are commercial routes and a Term Pass may be obtained from Mana Bus Company if students meet eligibility criteria. Eligibility is determined by completion of the School Transport Application for Assistance Form which is available from the school office. Both buses are shared with Our Lady of Kapiti and Kapanui Schools. They are the first buses to depart in the afternoon.
Reikorangi Bus
This service operates as a primary/secondary transport, collecting children from the bus stops along Ngatiawa and Rangiora Roads. The service leaves Rangiora at 8.05am and Waikanae School at 3.35pm in the afternoon.
Peka Peka Bus
This service operates as a primary/secondary transport and departs Peka Peka at 8.10am. The service leaves Waikanae School at 3.45pm with secondary students from Paraparaumu College.
Notes:

1. Pupils from Reikorangi and Peka Peka share their bus with secondary students. Our bus times are affected by other schools. The Beach run includes students attending Kapanui and Our Lady of Kapiti and again, our time may be affected by the closure of these schools, particularly at the end of the term.
2. Behaviour. It is essential that drivers can do the jobs they are paid for, without dealing with unacceptable behaviour. Students who continue to misbehave will be prevented from using the bus service, until such time as they improve their conduct.
Dress for School
We expect parents to send their children to School in tidy, functional clothing. Parents should help their children avoid 'extremes' in dresswhich often reflect extremes in behaviour and which, in turn, are not conducive to cooperative social behaviours.
Jewellery and adornments for the ears should not be worn to School and are forbidden for sports activities. Parents should be aware that items are worn at the owner's risk and we can accept no responsibility for loss or damage that may arise.
Enrolment Scheme
All students who live within the home zone described below (and/or shown on the attached map) shall be entitled to enrol at Waikanae School. The Waikanae School Home Zone shall be defined as the area between

· Waikanae and Peka Peka Beaches to the east
· all Roads off Reikorangi Road to the top of Akatarawa summit to the east
· all roads off State Highway One to the north of Waikanae, up to and including Gary/Te Kowha Road
· all roads off State Highway One to the south of Waikanae to the Junction of Otaihanga Road, including Otaihanga Road to the junction with Greendale Road and all road off Greendale Road but excluding all areas within the Kapanui School Home Zone, this being those families whose usual residence is within the area
· west of State Highway One
· south of but not including Greenhill Road
· north of the Waikanae River which has public access off Te Moana Road east of the Waikanae Golf Club vehicle entrance.
OUT OF ZONE ENROLMENTS
Each year the Board will determine the number of places which are likely to be available in the following year for the enrolment of students who live outside the home zone.
Applications for enrolment will be processed in the following order of priority:
First Priority This priority category is not applicable at Waikanae School because Waikanae School does not run a special programme approved by the Secretary of Education.
Second Priority will be given to applicants who are siblings of current students.
Third Priority will be given to applicants who are siblings of former students.
Fourth Priority will be given to applicants who are children of Board employees.
Fifth Priority will be given to all other applicants.
If there are more applicants in the second, third, fourth, or fifth priority groups than there are places available, selection within the priority group will be by a ballot conducted in accordance with instructions issued by the Secretary under Section 11G(1) of the Education Act 1989. Parents will be informed of the date of any ballot by notice in a daily or community newspaper circulating in the area served by the school.
Applicants seeking second or third priority status may be required to give proof of a sibling relationship.



G

eneral School Notices (Newsletters & Waikanae School App)
The School Newsletter is printed electronically every week (Tuesdays) and is emailed home to the address you have given us. Newsletters contain up-to-the-minute news and information about School and community activities. All changes to the School's policies will be notified in the School newsletter, so it is wise to file the newsletters for future reference. The newsletter is also posted weekly on our school website. We are endeavouring to reduce our paper newsletters so please supply the office with as many addresses as you want so that we can find you!
Syndicate Newsletters are printed at the start of each term and contain information specific to the classroom programmes within each syndicate. These newsletters are also published on the School's website and emailed to all parents who supply the office with a suitable email address.
Board of Trustees matters are printed when necessary to keep parents abreast of the school matters and Board of Trustee actions.
Waikanae School App
Another great way to stay in touch is to get the Waikanae School App, just go to Playstore / Appstore and search Waikanae Primary School and download for Free!!

A few tips…
To make sure you only get the Alerts you want and not those that you don't, go into the Hamburger Menu, find 'Alert Subscriptions' and turn on the Alert groups that you want to receive messages from.

Are you a Sports Coach? Would you like to push out Alerts to your Team? If you do then contact the office so that we can give you the power.

Remember that alerts are free to send and free to receive

This App also works well on Android Tabs and IPads! Put it on all of your devices!!

·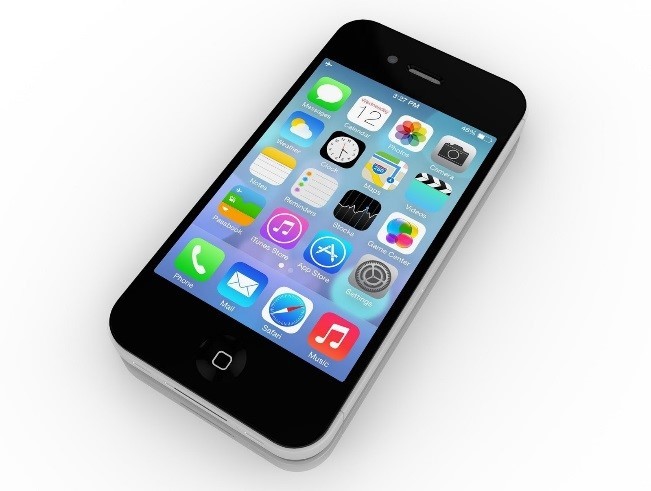 Health Matters
First aid is carried out promptly when accidents occur within the School. If injuries are serious or pupils become unwell during the day, their parents will be contacted immediately.
Dental Care
Regular checks are supplied free of charge. The Central Dental Hub can be contacted on 0800 825 583 for an appointment. Dental Clinics are housed at Paraparaumu School and Raumati Beach School. If you are worried about your child's dental health, don't wait to be called in, make an appointment yourself. The Mobile Clinic aims to be on-site for 3-4 weeks per year.
Health Nurse
The health nurse regularly provides communication about any major illnesses in the area and the school can access their assistance at any time; referrals are made if it is necessary.
Hearing/Vision
Routine tests are taken with students as New Entrants and again at Y7/8. Any children of concern are tested/monitored throughout their school years as needed. Parents are notified when their children require specialist attention.
Homework
Specific details about the School's expectations are discussed with parents at the syndicate meetings at the beginning of the year.
Homework is based on on-going School programmes and can usually be related to work already covered. In principle, it is set so as not to be an onerous task, but one that can be comfortably completed.
Learning support and special needs
While classroom programmes at Waikanae School are differentiated and cater for many of the diverse needs of learners, students with special educational needs often require additional help and support. Students need extra support for a range of reasons, including learning difficulties, English as a second language needs, health issues and behavioural concerns such as social awareness, resilience and self-esteem, all of which can impact on their engagement and learning at school.
Learning together - We foster in our children whanaungatanga, a strong sense of belonging to their class and to the wider school community. Students with a diverse range of special educational challenges are fully included in the school day, and sharing experiences with their peers enables them to thrive.
Reaching potential - We give our students the support they need to work to the best of their ability in all areas of the curriculum. We provide extra help and encouragement, adapt their programmes and learning environments and access specialised equipment and materials where required.
Where appropriate, external agencies are involved to provide additional support for our students. Waikanae School's Learning Support Coordinator (LSC) liaises with these services to ensure a consistent, individually tailored programme for each student and is responsible for coordinating the learning support for all students at Waikanae School.
Library
The library is a valuable resource and approximately $6,000 is allocated for spending on new books in 2018. Classes have one session in the library each week. On other occasions, the library is used for researching material for projects and is open most lunchtimes for students to use.

Lost Property
All enquiries about lost property should be made to the School office. All students' property should be named. There is a lost property area within the caretaker's shed beside Room 9, please feel free to go and look there for your child's missing items. During the swimming season particularly, it would be helpful if parents sent their children's swimming gear to school in a named bag. All unclaimed lost property is put on display on a regular basis for viewing by students and parents and if not claimed, will be gifted to a suitable charity at the end of each school term.
Lunches
Most students bring lunch to school, but a lunch service is offered this year by www.lunchonline.co.nz on Thursday and Friday's only. You will need to set up an account for each child. The lunch is then made by PartyPerfect Catering who are based at Waikanae Golf Club and delivered to the school.
We do not allow students to leave school during school time to buy their lunch from the shops.
Non-Participation
Our programmes at School require full participation from our students. From time-to-time, parents may want their children excluded from activities because of ill health or some other reason. In these situations, a note to a teacher is the minimum we ask, stating why the child should be excluded. If the withdrawal is from a programme requiring an Activity Fee then the charge will be removed from the parents' invoice.
Parent Donations
This is an annual and voluntary donation that the School asks all parents to make. We rely on these donations to make up the shortfall in the Government grant and to provide resources and equipment vital for the learning needs of our students. The donation for 2018 is $70 per year for one child, $120 per year for two children and $150 per year for three or more children. This fee has remained unchanged since 1998.

Parental Help
The School encourages parents to help in the classrooms. Parents wishing to offer their assistance should make this known to the class teacher concerned.

Parents are reminded that while in the classroom, they must follow the teacher's instructions.
There are often trips that also require parental help with transport and/or supervision.
Policies & Procedures
The school has been working to bring all our policies and procedures online for all stakeholders. All the school's policies and procedures are now available online at
http://waikanae.schooldocs.co.nz/
The site requires a username and password to gain access. The required username is waikanae and the password is kapiti
We review our policies on a three-year cycleand use the internet to seek feedback from parents, staff and Board members as part of that review process. An overview of the review schedule is available on the website. Look for the review button at the top right-hand side of the various policy pages.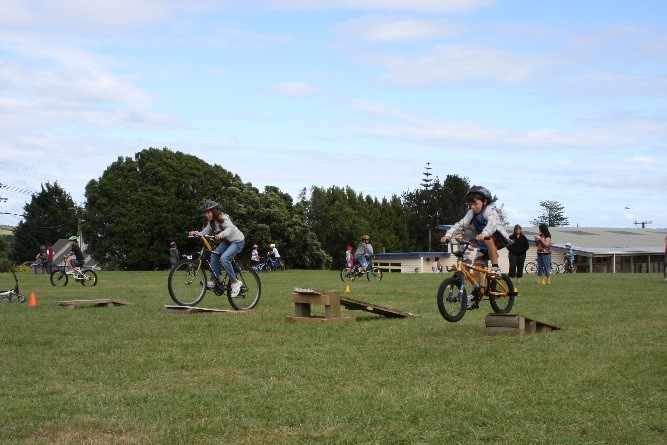 Placement of Students at Beginning of Year
Waikanae School bases the movement from one room to another on student's need, bearing in mind social promotion.

Guidelines:
1. Staff will draw up classes for succeeding years following consultation in syndicates in November. Parents are also given the opportunity to make a request in writing for a particular teacher with reasons.
2. These classes will be referred to the Principal for discussion.
3. Criteria for individual placements will be based on age, maturity and intellectual development. Factors such as emotional development will be considered also.
4. Depending on enrolments early in the New Year, classes will remain as drawn up, with additions from enrolments as they arrive.
5. No changes are normally undertaken to initial placements except where roll growth necessitates new classes being established or existing classes expanded.
Post Primary Schools
On completing their primary schooling, students may enrol at any post-primary school.

The three neighbouring secondary schools are:
Kapiti College, Raumati, Year 9-13, Phone (04) 902 5121
Otaki College, Otaki, Year 7-13, Phone (06) 364 8204
Paraparaumu College, Paraparaumu, Year 9-13, Phone (04) 902 5170
Some parents may choose to enrol their children at private schools.
Pre-Schools
Our area is well served by pre-school facilities.
These include:
ABC, Waikanae, Winara Avenue, 293 5090
Waikanae Free Kindergarten, Russell Reserve off Ngaio Rd, 904 3302
Waikanae Playcentre, Cnr Huia Street and Winara Avenue, 905 3483
Waikanae Montessori Pre-School, Seddon Street, 902 6135
Te Horo Montessori Pre-School, Te Horo, 06 3643078
Castle Kids Pioneers, 2 Queens Road, Waikanae Beach, 905 5439
Castle Kids Ruru, 15 Ruru Street, Waikanae, 905 5437
Waikanae Beach Kids, 12 Waimea Road, Waikanae Beach, 902 8380
Pre-Schools to School Transition
Ready! Set! GO!
We believe establishing quality relationships and instilling a sense of place and belonging are the key factors for a successful transition to School.

Therefore the best way for your child to embark on this journey is through a structured programme that introduces your child to…
The other students with whom they will start school
The teacher that they will be with for the rest of the year
The room that they will start school in.

Our Ready! Set! Go! Programme has a number of purposes;

It ensures that the children settle quickly into their new surroundings. They will get to know their teacher and the school environment. Ready! Set! Go! takes away the unknown.

With Ready! Set! Go! our students are set up for success from the day they start school. If they are comfortable in their surroundings they will adjust more quickly they will get straight into their learning.

Ready! Set! Go! enables the school to embed routines ensuring that less time is taken away from the business of learning as students understand our expectations.

Ready!
New Entrant children come to school on a Wednesday afternoons for a relaxed and welcoming session. Of course,parents are welcome to stay! Parents and students can come to as many sessions as you want! The programme will operate on a fortnightly basis.


Set!
Once your child is 'Ready' they can come to school for two "real class" sessions. These visits happen on a Tuesday and Thursday and let your child get a picture of the other parts of the school day. Tuesday 10-11am and Thursday 1.45-2.30pm. Parents will need to make bookings for these visits through the office; phone 9026544 or admin@waikanae.school.nz


Go!!
Once your child has completed the Ready! and Set! Phases they are all ready to Go! to start school from the day the turn 5. They will be ready to start their learning journey at Waikanae School.
Promotion through the School
The Ministry of Education's policy on the classification of students in New Zealand is one of social promotion – children moving through the School with students of the same age. This system replaced the proficiency policy where children had to reach levels of attainment before they were promoted.
Students begin primary school on their fifth birthday. This avoids interrupting pre-school programmes. Students, as a rule, are promoted at the end of the year, so a programme of continuous enrolment means that children whose birthdays fall from May to December may spend longer in the junior classes and will leave school at 13 plus.
Waikanae is a full primary school New Entrants to Year 8, all students leaving Year 8 to begin secondary school.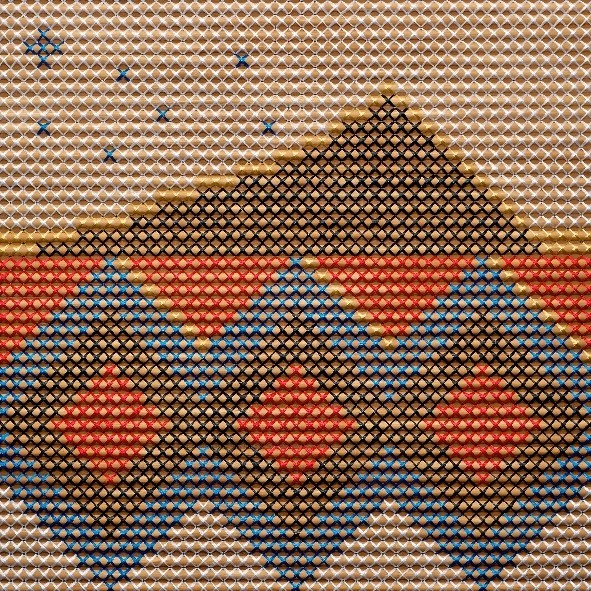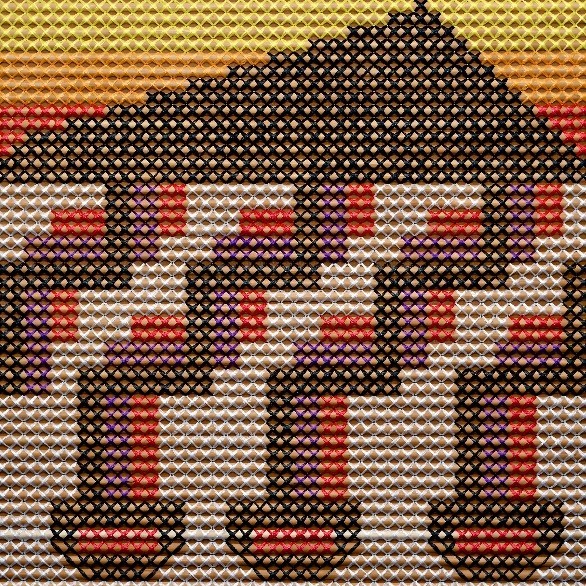 Religious Instruction
The Board of Trustees, in accordance with some parents' wishes, gives time for religious instruction to be taught once a week over one term. This is coordinated by the Combined Parishes of Waikanae. Instructional material is published by the Combined Education Commission and is available for parents to view by arrangement. Children who wish to participate must 'opt in' to the programme. This privilege is open to all Yr 1 to Yr 6 students. The school is officially closed for this time as per the Education Act.

Reporting to Parents
February/Interviews and Meet the Teacher- This is a combination of 1:1 Parent Teacher Interviews and whole syndicate meetings designed to give Parents and Teachers the opportunity to meet and greet at the very start of the school year. The afternoon/evening is divided into three parts
· Timetabled 1:1 Interview sessions from 3.30pm to 5.00 pm.
· Classrooms are open from 5.30pm-7pm to enable students and parents to meet the teacher as a group.
· Each syndicate holds an information/overview session
· There is usually a sausage sizzle and a social session running through the evening.
April Written Report - This report is for Year 4 to 8 students only. A written report will be posted home to parents at the end of Term One. This report will give parents the Stanine Scores obtained from the assessments undertaken in February. Parents will be given between 2 and 6 test scores that compare their students to national norms in literacy and numeracy. Year 1-3 students will not receive a report as we do not have any functional assessments that compare students to national norms at this age.
Mid Year Interviews/Report - These interviews are part of the formal reporting process to parents on student progress and achievement. The interviews will be triangulated with students in attendance. The Data File and a progress report with next steps will be used as a basis for discussion. Bookings for the interviews can be made via the school website.
Data Files - Data Files are sent home twice a year (June/July and November). They are used in conjunction with the mid-year interview and end of year written report to give parents greater insight into their student's progress and performance. The Data File contains benchmarked numeracy and literacy items that will enable parents to compare their child's performance with expectations appropriate for their year level when compared to the learning progressions within the New Zealand Curriculum.
December Written Report– The End of Year Reports are generated for all students late in Term 4. There are three different formats for the differing age groups, these being:
1. New Entrant
2. Years 1 to 4
3. Years 5 to 8
These summative reports provide achievement information and make comparisons to the expectations appropriate for their year level when compared to the learning progressions within the New Zealand Curriculum. These reports are posted home to families.
Aggregated Data - Comprehensive reports and analysis of school-wide achievement against National Norms are available on the school website.
Rules
School rules are based on the policies (5.18). Rules regarding conduct and the development of self-image are part of the day-to-day interaction in the school. Our behaviour policy is also evident in our 'Waikanae Way' document.
Shady School
As part of our Shady School Policy, we are a "No Hat No Play SunSmart School". Staff will enforce a"NO HAT, NO PLAY" at high-riskburn times. Therefore students must wear a hat during Terms 1 and 4, at morning interval and lunchtimes, when the Sun Smart Flag is flying.

Students not wearing hats at the above stated times will be confined to a specified shady area i.e. "NO HAT, NO PLAY". It is hoped that by taking these actions we will be ensuring that children attending Waikanae School are protected from skin damage caused by harmful ultraviolet (UV) rays, which can lead to the serious skin cancer melanoma in later life.
Students will be provided with a school hat that remains at school. The cost of hats will be recouped through charges to parents.
Sunscreen is provided in classes and for trips/sports. Teachers will endeavour to ensure children are protected but it is the students' responsibility to ensure they are using sunscreen.
Sports
We expect students to participate in all of the School's organised sports. A full range is offered, covering the major codes for winter and summer, eg netball and touch. The School has a set of optional School clothing for team events. For inter-school fixtures, students are issued with t-shirts in the school colours. These are to be returned as soon as they have been washed. The same applies to netball skirts and bibs and touch t-shirts. Details of teams and trials can be obtained from the office.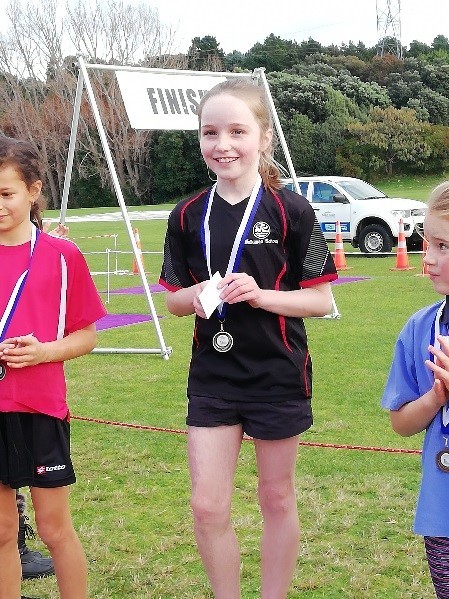 Stationery Lists
Once these are decided on they are published in the newsletter towards the end of the year for the following year. Copies of the stationery lists are available from the School office and on the School website. The School does not sell stationery (apart from home learning diaries and book bags), but stationery is available from all local stationery suppliers and online at www.myschool.co.nz with Office Max.
Technology
The Technicraft Programme for Year Seven and Eight students is outsourced from the Raumati Technology Centre. During 2018 students will attend Tech once a week for 1.5 hours. Students will bus to and from Raumati. At this stage Tech Day will be Tuesday. Subjects covered currently include Foods (cooking), Hard Materials (woodwork), Soft Materials (sewing), Digital Media and Electronics.

Trips and Visits
A blanket consent for Education Outside the Classroom is required from all families on enrolling at school. This covers events on-site and off-site in the local community during school time or after school in lower risk environments. Off-site residential events and higher risk environments whether on-site, local or off site require a separate consent for each event or programme. Trips and visits are undertaken following syndicate planning, which establishes purpose and content. Parents are asked to help with transport and sometimes buses are paid for by families when necessary.

It is a requirement that all motor vehicles used for the transportation of students have a current WOF and registration and seat belts for each student carried. Dependent on the age and size of children, booster seats are available at school for use when appropriate, eg children under 148cm tall and age 5-10.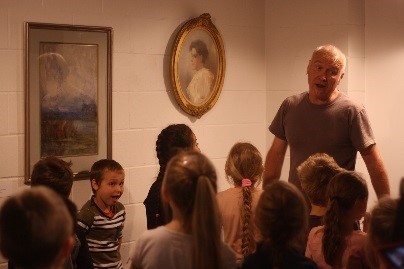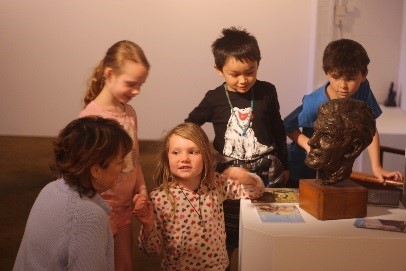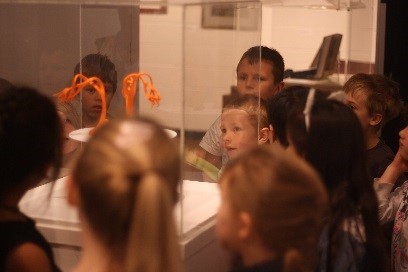 Waikanae School Parents Group (Parent Teacher Association PTA)
The Waikanae School Parents Group was established in 1993 in order to bridge the gap between the work of the Board of Trustees, the principal and the staff of the School and the parents. It focuses its activities in five specific areas - Welcoming new parents, Social Group, Fundraising, Staff Liaison Group and as the Board of Trustees' sounding board.
For further information on the Waikanae School Parents Group, please contact the School office.
Waikanae School

(

www.waikanae.school.nz

)

Email

admin@waikanae.school.nz
Our website contains lots of information and is a useful starting point for both new and existing families. It contains such things as the Information Booklet, our School's History and Future, ERO Report, the 'Waikanae Way' document, Staff and Board Profiles, Newsletters, Web Links, Downloads, Social Media links, Student Achievement Data, Enrolment and Admin forms and our school calendar with dates of events.
Whanau Support Group
The Whanau Support Group was established in 2011. As with the PTA, this group was initiated to assist with bridging the gap between the work of the Board of Trustees, the Principal and Staff and Whanau.