AsTTle Writing
May V June 2010 Comparisons
Student Achievement Information
Narrative Writing
---
Introduction
Our writing focus for 2010 was a Narrative and while the whole school taught this genre, for the purposes of this report data was only gathered from the students from years 4-8 due restrictions of the e-asTTle tool.
Baseline data was gathered and analysed in May and summative data gathered in June and analysed in August to September.
As in previous years the testing followed a standardized procedure (as much as possible) and the marking process included analysis, moderation, at a staff and syndicate level, and benchmarking.
The attached reports comprise the AsTTLe Console Report, which compares our school with 'all schools' and 'schools like ours' (Normed Data) and Year Group Bar Graphs (Standards Data) generated from the asTTLe results.
---
The console report analysis of the year 4- 8 data shows that there was improvement in the performance of the children in all seven sub-areas (audience, content, structure, language resources, grammar, punctuation and spelling). The average improvement in a primary school year for any one child is between 25 and 30 asTTLe points. Some of the console dials show an improvement of approximately 50 points, which well exceeds expected progress.
The median across all year groups moved from being at or below the National Norm to be well above.
The year group analysis by bar graphs (Standards Data) shows a sizeable improvement in achievement between the two samples. Most year groups average performance lifted by 1 whole sub level.
Maori achievement levels also show an improvement between samples.
It is very interesting to note that while the school and most of the identified cohorts exceed National Norms they are still well below the Targets for National Standards. One of the possible reasons for this is that 'Normed Data' is scaled to take into account the time of the year when these tests were taken whereas National Standards are solely an end of year benchmark.
---
Achievement Graphs
Graph 1
Graph 2
Graph 3
Graph 4
Graph 5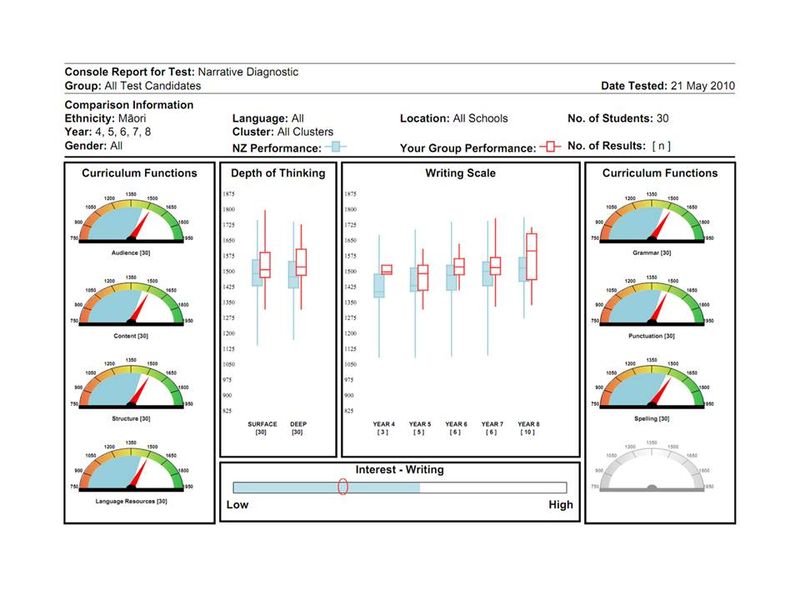 Graph 6
Graph 7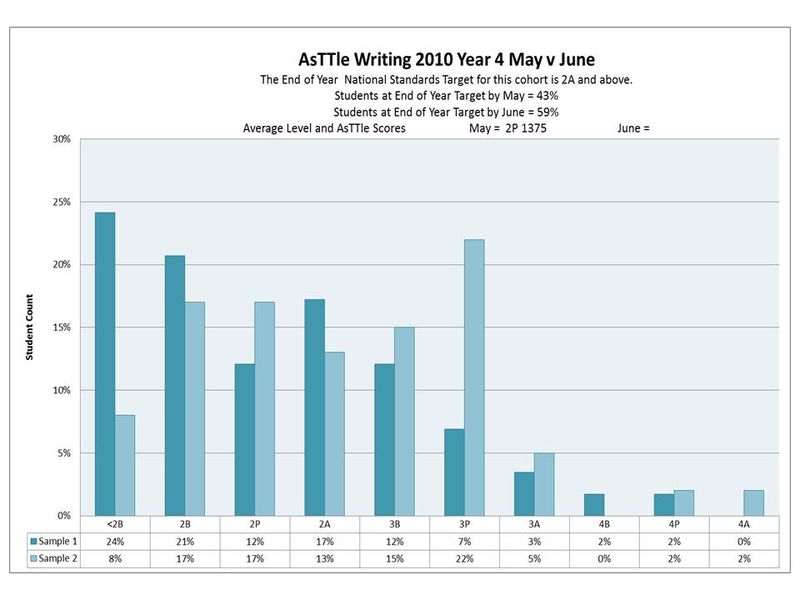 Graph 8
Graph 9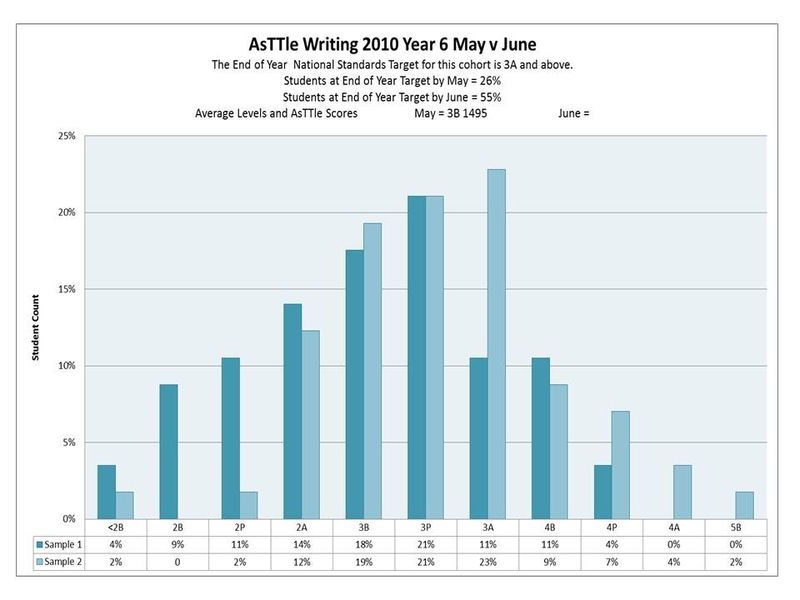 Graph 10
Graph 11